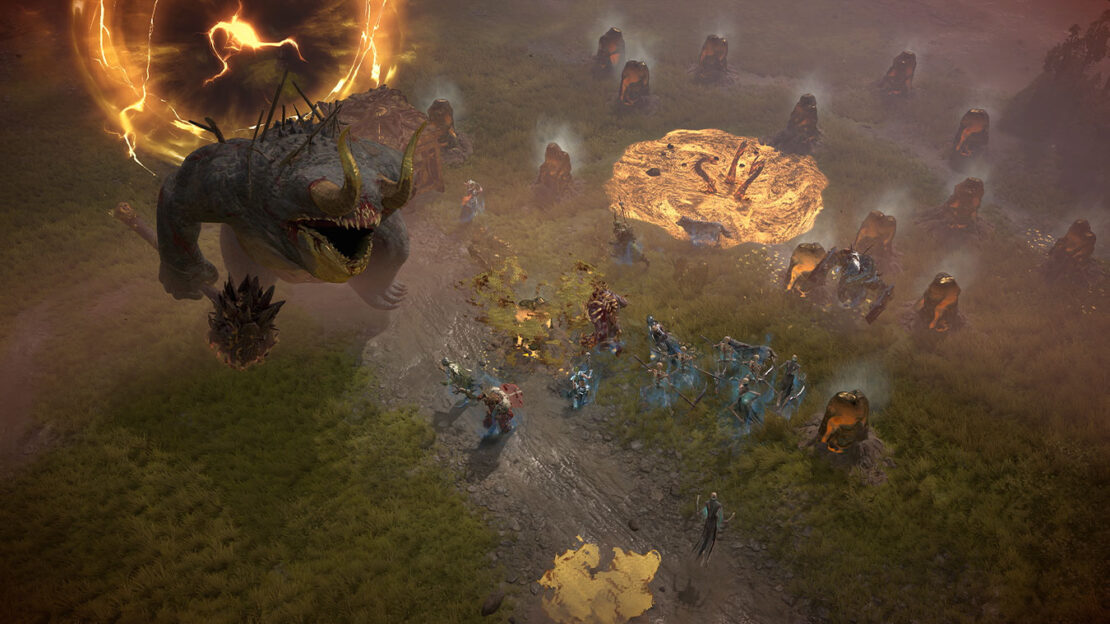 Diablo 4 is an upcoming action role-playing game developed by Blizzard Entertainment and published by Activision Blizzard. It is the sequel to 2012's Diablo III and is scheduled to be released for Microsoft Windows, PlayStation 4, PlayStation 5, Xbox One, and Xbox Series X/S in 2023.
The game is set in the world of Sanctuary, 20 years after the events of Diablo III. The world is in chaos, as demons have overrun the land. Players will take on the role of a Nephalem, a powerful hero who must fight to save Sanctuary from the forces of evil.
Diablo 4 – new features
A more open world: Diablo 4 will feature a more open world than previous games in the series. Players will be able to explore the world at their own pace, and will not be restricted to following a linear path.
A more customizable character: Players will be able to customize their character's appearance, class, and skills. This will allow players to create a character that is unique to their playstyle.
A more challenging experience: Diablo 4 will be a more challenging game than previous games in the series. Players will need to use all of their skills and abilities to survive the dangers of Sanctuary.
Diablo 4 is shaping up to be a worthy sequel to the Diablo series. The game looks to be visually stunning, and the new features promise to provide a more immersive and challenging experience for players.
Here is some more information about the game's features:
Classes: Diablo 4 will feature five playable classes: Barbarian, Druid, Monk, Necromancer, and Rogue. Each class will have its own unique playstyle and abilities.
Skills: Players will be able to choose from a variety of skills to customize their character's playstyle. Skills can be combined to create powerful synergies, and players can even create their own custom builds.
Gear: Players will find a variety of gear to equip their character. Gear can be found by looting it from enemies, or by crafting it. Gear can be upgraded to improve its stats, and players can even enchant gear with powerful effects.
World Events: The world of Diablo 4 is full of world events. These events can be triggered by players, or they can occur randomly. World events can reward players with valuable loot, and they can also provide a change of pace from the usual dungeon crawling.
PvP: Diablo 4 will feature a robust PvP system. Players can duel each other in one-on-one matches, or they can team up to fight in 2v2 or 3v3 matches. PvP matches can be played for fun, or they can be played for ranked rewards.
Diablo 4 is shaping up to be a great game. It has everything that fans of the series have come to expect, and it also introduces some new features that are sure to please. If you are a fan of action role-playing games, then you should definitely keep an eye on Diablo 4.